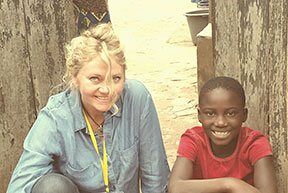 Nikki Beetsch
Board Member
She has been working in public health for over 20 years, and is currently with NSF International at their global headquarters in Ann Arbor, Michigan as Principal Research Investigator. Nikki's passion is that of water — source water protection, drinking water and safe management, and resource recovery of wastewater.
Her commitment to the United Nation's Sustainable Development Goal of Clean Water and Sanitation is evidenced in her ongoing technical role with the World Health Organization on their Scheme to Evaluate Household Water Treatment through the NSF International WHO Collaboration center, and her appointment to the Gates Foundation-funded Community Scale Resource Oriented Sanitation Treatment System's International Working Agreement.
AVFCW is 100% volunteer run with nearly zero overhead. We rely on the generosity of people just like you volunteering their time—or donating what they can—towards our goal of providing clean, safe drinking water for all.